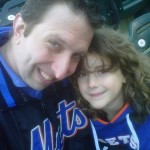 Length: 19:21
Download Episode #37 – @davekerpen
Dave Kerpen (@davekerpen) is the co-founder and CEO of Likeable, an agency that works with companies that works with larger brands to help make them likeable by the common consumer.  Dave's a veteran marketer and given the fact that he's willing to put himself out there where most people wouldn't he gives himself and the companies he helps massive opportunities.  The story about how his wedding launched his company with his new wife as a co-founder is worth a listen.  Enjoy!
Show notes:
I would also like to thank this show's sponsor, Solvate. Are you a consultant or freelancer at the top of your field? Solvate is building the country's premier on demand workforce. Join me and top independent professionals across industries and create your profile in the Solvate Talent Engine. Just head to www.solvate.com.