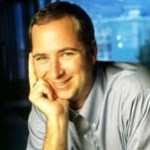 [audio:https://meetmyfollowers.com/wp-content/uploads/podcast/055.mp3] Length: 19:43
Download Episode #55 – @CameronHerold
Today's guest is Cameron Herold (@Cameron Herold). He's the author of the new book Double Double where he teaches the techniques and tools he's developed that help companies of all sizes to double their revenues in three years. Having received an advanced copy of the book I can state firmly that the book is top notch and something I will be referencing in the future. Cameron's a great guy and if you're looking to grow the business you operate in I would strongly recommend following him. Enjoy the episode!