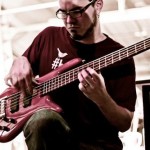 [audio:https://meetmyfollowers.com/wp-content/uploads/podcast/044.mp3] Length: 19:09
Download Episode #44 – @krysvs
Krystopher James VanSlyke (@krysvs) is an interesting member of the Phoenix internet community.  A seasoned musician who loves tech, he's been known to break out playing the piano in his office to help create the right kinds of energy in the office.  He's also not afraid to jump up on stage and beatbox his way to a win of slideshow karaoke at an Ignite Phoenix.  Krys is also a loving dad to his two daughters and an all around great guy.  Come hang out for a bit and meet Krys.