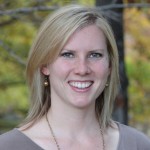 [audio:https://meetmyfollowers.com/wp-content/uploads/podcast/060.mp3] Length: 17:02
Download Episode #60 – @MichelleMFox
Michelle Fox (@MichelleMFox) is another MBA student at UN Reno. After my talk to her class, Michelle expressed interest in learning about the podcasting process. I thought that the easiest way for her to learn was to be a guest. I got to learn more about Michelle and her interest in work-life balance through our conversation and I think she has some interesting thoughts on the subject. I hope you enjoy this interview.