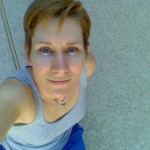 Today's guest is Ruth Carter, @rbcarter.  Ruth is a blogger, law student and a great person as well.  She plays a very critical role here in the Phoenix internet community in that she helps keep as many of us out of jail for the many pranks, flashmobs and activities that we create.  I found this interview very interesting to get some perspective on the legal side of a lot of social media.

Enjoy!

Download Episode #6 – @rbcarter
Show notes:
I have to thank oneforty once again for helping make this show possible.  Regardless of your platform oneforty can point you to some amazing Twitter applications.  They have recommendations for iPhone, Android, Blackberry, Windows Mobile, Nokia and WebOS to help you use the platform as effectively as possible.  Every character counts. Do more with oneforty.