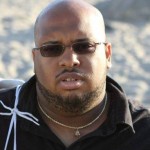 Today's guest is Owen JJ Stone or as you more likely know him, @OhDoctah.  Owen is one of the internet guys who I believe not only really knows his stuff but is quite possibly one of the most genuine people I've met in this community.  He's constantly doing something new, something cool and very regularly having people enjoy what he is doing.  I have to offer a huge thanks to Owen for stepping in last minute and recording this episode because if he didn't I probably wouldn't have an episode for you today.

Enjoy!

Download Episode #8 – @OhDoctah
Show notes:
Once again I have to thank the show's sponsor, oneforty.  Be sure to check out their latest toolkits on their site.