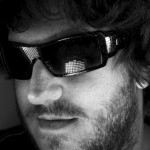 Jonathan Kressaty (@kressaty) is an entrepreneur who I look up to immensely.  Professionally he's best described at this point as a serial entrepreneur but I prefer to think of him as just an all around awesome guy who works hard to make businesses simply happen.  In this interview we talk about entrepreneurship and how he never thought he would be the guy owning and operating multiple businesses and some of the key features to his latest venture Betwext Pro.  He even informs me of one of his hobbies that I never heard him speak about before.

Enjoy!

Download Episode #11 – @kressaty
Show notes:
As always, I have to thank this episode's sponsor, oneforty.  Some people really think that all the twitter applications are pretty much the same.  They're not and oneforty can definitely prove it to you.  They have categories dedicated to business, marketing, blogging, photos, music, videos and more.  If you're listening to this show I am sure that there is a specific twitter client that can serve you better than the one you're using now.  Head on over and check outoneforty after you listen to the show.