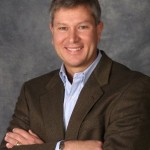 Dr. Bret Simmons, @drbret, joins me on this episode. He's a management professor at University of Nevada, Reno who has jumped head first into social media. Dr. Bret's a great guy and amazing professor and the fact that he started a personal branding course at UNR because he believes in it's importance should give you an idea of how much he believes in the value of these platforms. Be sure to reach out to him and help him achieve some of the things he's looking to do.

Enjoy!

Download Episode #13 – @drbret
Show notes:
A huge thanks again to this show's sponsor, @oneforty.  If you're looking for great applications that extend the functionality and general usefulness of the Twitter platform you must check out http://oneforty.com.  They've got over 3,000 applications listed on the website with review by real users.  Every character counts so do more with oneforty.