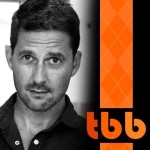 Olivier Blanchard, @thebrandbuilder, is one of the few people who I actively read every word in his blog posts and watch every video of his.  He describes himself as a brand management specialist which allows him to help companies and their brands as each organization needs.  Olivier is one of the smartest people bringing social media and business terms together and having them lead to actual profits.  He's involved in a number of projects, most of which we get to talk about on the this episode.

Enjoy!
Length: 24:10
Download Episode #16 – @thebrandbuilder
Show Notes:
As always, I have to thank oneforty for being this show's sponsor and helping make all this possible.  If you're looking for a great twitter application to get the information the way that really works for you, oneforty's the place to go.  With reviews from real users and a clear description of each apps features oneforty should be your first twitter directory resource.  Every character counts, do more with oneforty.