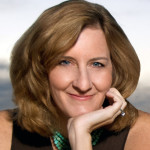 Pamela Slim (@pamslim) is an entrepreneur coach, blogger and award winning author. You can find her regular musings over at EscapeFromCubicleNation.com and I can not be thankful enough to Pam for the time and energy she has given me over the last 2+ years.  She is insanely smart and someone who I very obviously look up to as you'll hear in this interview.  The underlying rhythm to both Pam's book and blog of the same name is removing the fear and anxiety of starting a business and leaving a job that you're not passionate about.  I regularly find inspiration from her posts and book.

Enjoy!
Length: 18:39
Download Episode #18 – @pamslim
Show Notes:
I have to thank oneforty once again for helping make this show possible.  Regardless of your platform oneforty can point you to some amazing Twitter applications.  They have recommendations for iPhone, Android, Blackberry, Windows Mobile, Nokia and WebOS to help you use the platform as effectively as possible.  Every character counts. Do more with oneforty.