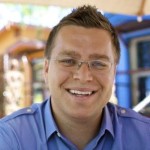 Length: 18:48
Download Episode #26 – @michaeljbarber
Michael Barber (@michaeljbarber) is one of those people in the Phoenix internet community who I wish I could get to see a little more regularly than I do.  He's incredibly smart and very experienced in the digital marketing space but don't think that his life stops when he walks away from a keyboard.  He consistently taking part in events, going to restaurants or even helping rescue a Westie or two.  Michael's a great guy and I hope you enjoy this episode as a quick introduction to him.
Show notes:
I would also like to thank this show's sponsor, Solvate. Are you a consultant or freelancer at the top of your field? Solvate is building the country's premier on demand workforce. Join me and top independent professionals across industries and create your profile in the Solvate Talent Engine. Just head to www.solvate.com.