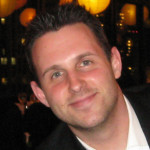 Length: 22:27
Download Episode #28 – @dh
David Hauser (@dh) is a serial entrepreneur.  His latest company that he has cofounded is the Grasshopper Group.  The Grasshopper Group produced a video encouraging entrepreneurialism that I promoted time and again and David took note and engaged with me directly.  As you'll hear in this interview the Grasshopper Group and David's core mission is to enable entrepreneurs to be successful. This is something that I am extremely passionate about as well and I am happy to introduce you to David.
Show notes:
I would also like to thank this show's sponsor, Solvate. Are you a consultant or freelancer at the top of your field? Solvate is building the country's premier on demand workforce. Join me and top independent professionals across industries and create your profile in the Solvate Talent Engine. Just head to www.solvate.com.