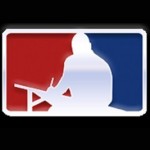 Length: 25:43
Download Episode #31 – @KJ_CelebArtist
Kevin-John Jobczynski (@KJ_CelebArtist) is a very talented artist who has found a way to make that talent pay his bills.  He found his way into a brilliant niche: hand-drawn artwork specifically for the players and their charities.  His work has been featured on a number of television programs and he's worked with many different players and sports clubs.  Away from being talented, Kevin-John is simply a great guy.  I'm happy to introduce you to him. Enjoy!
Show notes:
I would also like to thank this show's sponsor, Solvate. Are you a consultant or freelancer at the top of your field? Solvate is building the country's premier on demand workforce. Join me and top independent professionals across industries and create your profile in the Solvate Talent Engine. Just head to www.solvate.com.