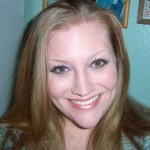 Length: 20:37
Download Episode #33 – @naturecreations
Amanda Ryan (@naturecreations) is representative of why I spend so much time in online communities.  She's smart, entrepreneurial and is never afraid to create a little content.  On top of that her voice is almost a dead give away for Amber MacArthur's which in my mind means she's a perfect person to give a little Canadian flavor to a podcast.  I was happy to record with her over the weekend and I hope you enjoy this episode.
Show notes:
I would also like to thank this show's sponsor, Solvate. Are you a consultant or freelancer at the top of your field? Solvate is building the country's premier on demand workforce. Join me and top independent professionals across industries and create your profile in the Solvate Talent Engine. Just head to www.solvate.com.