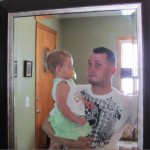 Length: 15:29
Download Episode #34 – @jimmyrey
Jim Reynolds (@jimmyrey) spends his days working hard for Alterian and his nights with his family, music and data analysis.  Jim's one of the folks I met early on in my full out social media management positions so it was great to finally catch up with him while recording today's episode.  Please come meet and hang out with @jimmyrey for a bit.
Show notes:
I would also like to thank this show's sponsor, Solvate. Are you a consultant or freelancer at the top of your field? Solvate is building the country's premier on demand workforce. Join me and top independent professionals across industries and create your profile in the Solvate Talent Engine. Just head to www.solvate.com.