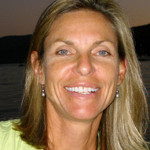 Length: 17:32
Download Episode #39 – @mimiford
Mimi Ford (@mimiford) is someone who I look up to immensely.  It's not every day that I get to speak with the second half of a dynamic entrepreneurial duo who loves to take part in IronMan triathlons. Mimi and I get to talking about her love of the sport, the immense amount of training that it takes and how she's using her training time to help create content for her and her husband's blog (http://tylerandmimiford.com).  I'm happy to introduce you to Mimi! Enjoy and help wish her the best of luck in Kona!
Show notes:
I also have to thank this show's sponsor, Solvate. Are you a consultant or freelancer at the top of your field? Solvate is building the country's premier on demand workforce. Join me and top independent professionals across industries and create your profile in the Solvate Talent Engine. Just head to www.solvate.com.