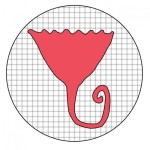 Length: 17:06
Download Episode #41 – @ladyumbrella
Rob Ryan (@laydumbrellaltd) is a part of two projects that really have caught my attention recently: Lady Umbrella, a company he cofounded to design and produce interesting printed t-shirts directly targeted toward women, and Tees in a Pod.  Tees in a Pod is a podcast about social media in general but has a spin for how a creative driven business can take advantage of these new opportunities.  Rob's a smart guy who can execute on a plan and I enjoyed speaking with him immensely.  Come meet Rob.
Show notes:
I also have to thank this show's sponsor, Solvate. Are you a consultant or freelancer at the top of your field? Solvate is building the country's premier on demand workforce. Join me and top independent professionals across industries and create your profile in the Solvate Talent Engine. Just head to www.solvate.com.