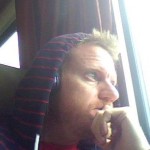 [audio:https://meetmyfollowers.com/wp-content/uploads/podcast/058.mp3] Length: 27:31
Download Episode #58 – @greghartle
Today's guest is Greg Hartle (@greghartle). Greg first came to my recent attention by tweeting at me that he was enjoying this show and looked forward to it coming back from the break. After doing some quick research on him, I was blown away by his story and the launch of his new project Ten Dollars and a Laptop. After quickly speaking with him privately I knew that he was a perfect person to have on the show and things just happened to work out that he was the first episode back from the break. I hope you enjoy l meeting Greg and will help him as he continues on his journey to all 50 states.

Show notes to be posted tomorrow (sorry!)